Main content
Pi Sigma Alpha - National Political Science Honor Society
---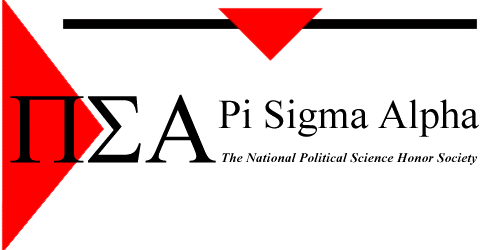 What is Pi Sigma Alpha?
Pi Sigma Alpha is the National Political Science Honor Society, founded at the University of Texas in 1920. Emory's chapter was founded in 1938. The purpose of the society is to encourage and recognize superior achievement in the study of government and politics at the undergraduate and graduate levels.
Who is eligible?
Membership in Pi Sigma Alpha is by invitation only to International Studies and Political Science Majors. Invitations are sent out around the time of pre-registration for both Fall and Spring semesters. The requirements for membership are a cumulative GPA of 3.30; four completed political science courses, with grades, in Political Science at Emory University at the time of the invitation that count towards the student's major; and a Political Science or International Studies GPA of 3.50.
What does Emory's chapter do?
Our activities vary from year to year, depending on the agenda of our student co-presidents (two are elected at each induction ceremony for a yearlong term). Induction ceremonies occur near the end of Fall and Spring semesters and feature a speaker, usually a prominent member of the Political Science faculty. We host several brown-bag lunches during the year, where we hear faculty members discuss political issues of current interest. We host panels on internships and graduate study in Political Science.